Next up in the series of Pixar's Masterclass is the movie that was set out to make a family-friendly cartoon about death with a trip into the afterlife. A story that is both simultaneously life-affirming and death-obsessed. This time we'll be exploring the great spectacle that is Coco !!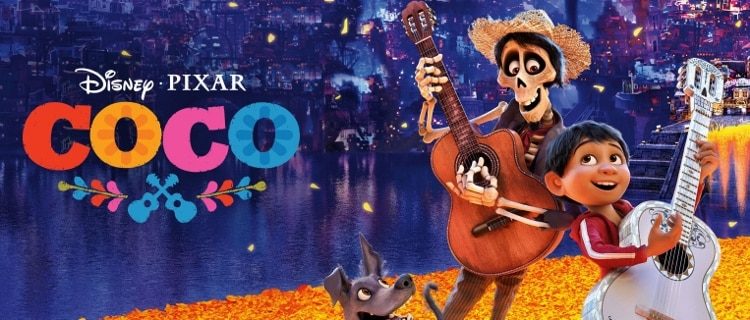 "Coco" is the sprightly story of a young boy who wants to be a musician and somehow finds himself communing with talking skeletons in the land of the dead. We find ourselves in Mexico, where a kid called Miguel lives in a small town with his extended family, including his ancient great-grandmother Coco. Miguel dreams of being a musician such as the mega-celebrity singer Ernesto De La Cruz, but the family has sworn never to have anything to do with music.
Family and legacy as expressed through storytelling and song: this is the deeper preoccupation of Coco. One of the most fascinating things about the movie is the way it builds its plot around members of Miguel's family, living and dead, as they battle to determine the official narrative of Miguel's great-great grandfather and what his disappearance from the narrative meant for the extended clan.
---
Most of the time the movie is a knockabout slapstick comedy with a "Back to the Future" feeling, staging grand action sequences and feeding audiences new plot information every few minutes. But being a Pixar film, of course Coco is also building toward an emotionally overwhelming moment, so smartly that you may be surprised to find yourself wiping away a tear even though the studio has been using the sneak-attack playbook for decades… !!
Despite the focus on the Mexican culture and lifestyle through its music and colors, the themes about creativity, love and family are universal. It has something to say about memory and mortality and how we think about the awfully big adventure waiting for us all, which finally incubated an unexpectedly stubborn lump in my throat.