Travelog : Harry Potter Studio Tour, London
From Hagrid's motorcycle to an 18-foot wide Aragog, everything in the Harry Potter Studio Tour, or officially called as 'Warner Bros. Studio Tour London – The Making of Harry Potter' is as wonderful up close as it is on screen…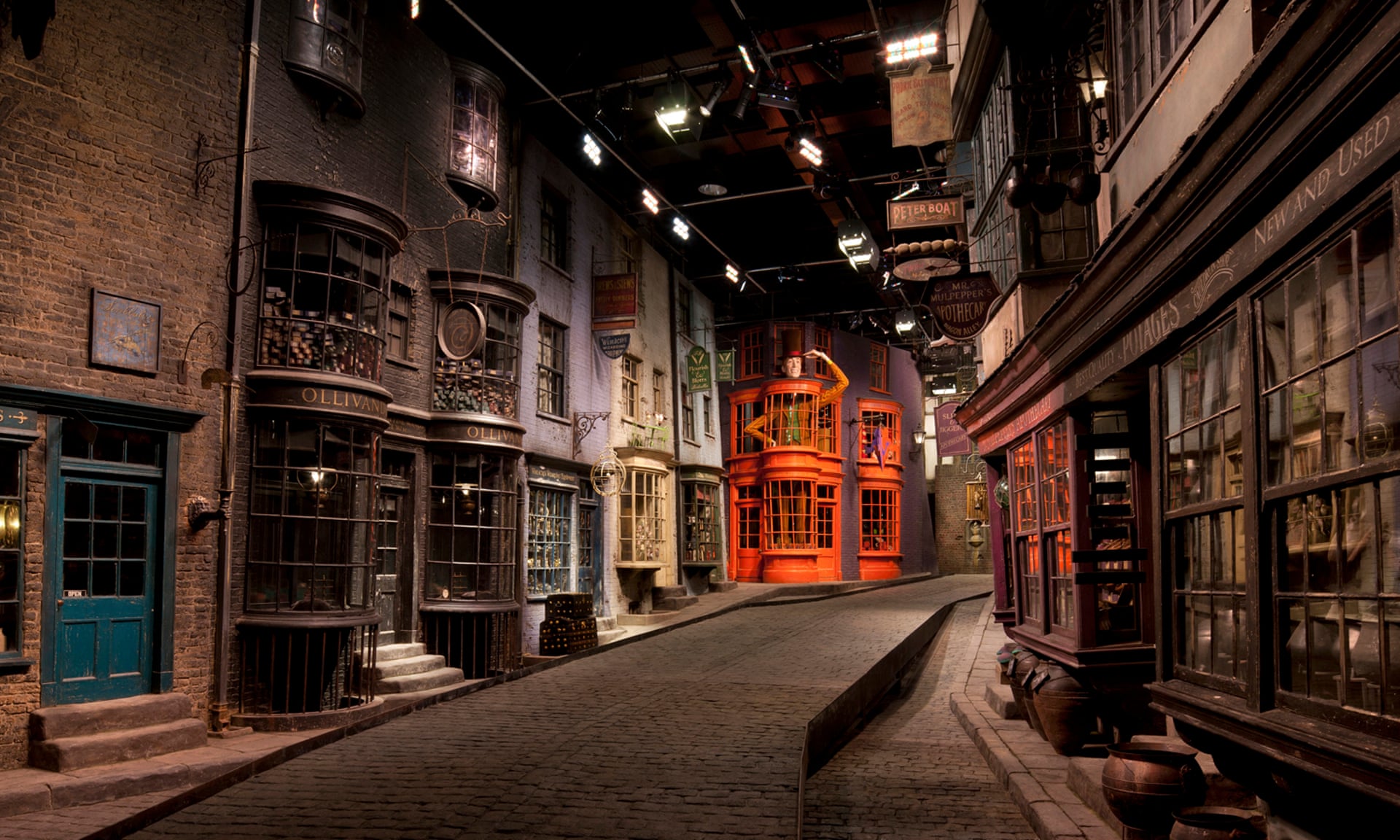 The Harry Potter film series made Leavesden its home for more than ten years. As the books were still being released while the films were being made, the production crew saved many of the iconic sets, props and costumes that were created especially for the films – just in case they were ever needed later on in the series. The team behind "Warner Bros. Studio Tour London – The Making of Harry Potter" wanted to preserve and showcase these iconic props, costumes and sets so that Harry Potter fans could experience the magic of filmmaking first-hand.
---
Getting there
It's 15 minutes by train from Euston (1hr 9mins from Birmingham), to Watford Junction from where a 15-minute shuttle bus ride transports visitors to the studios (£2.50 return). Please note that Oyster cards are valid between London Euston and Watford Junction. Also, parking is free if you travel by car. It's timed entry but once you're in, you can spend as long as you like. The record, according to one guide, is 14 hours !! First tour is at 9 AM ; last tour and closing times vary according to season.
WB Studio Tour is extremely popular as you might imagine and tickets sell out quickly, especially for special events (like Halloween, Hogwarts in the Snow) and weekends. So, please plan well in advance for this..
---
The Studio Tour
Whether you are a Harry Potter fan through the books, or came to J.K. Rowling's compelling and convincing parallel universe through the eight movies, the tour is extraordinarily satisfying.
Costumes, props, creatures, fake bodies, sets, broom rides, wand lessons, and so much more are available to you throughout the tour. You're walking into the Great Hall, inside the real Hogwarts Express, through Diagon Alley, through No.4 Privet Drive, riding the Knight Bus, and so much more…
Faculty Extraordinaire

Gryffindor Common Room

Nagini !!
The jewel in the crown of the art department is the intricately detailed model of Hogwarts castle. Built to 1:24 scale, it was used in the exterior shots for the first six films. The model's every courtyard, tower and turret were filmed and enhanced with digital effects to create unforgettably realistic views of the magical school. The Hogwarts landscape is inspired by the Highlands of Scotland, including the regions of Glen Nevis, Glen Coe and Loch Shiel. It took six months to build and is testament to the skill of the production designers.
---
The cherry on the icing for me on this visit wasn't just being able to see the places and characters of my imagination brought to life, but to see how the costume, millinery, hair and make up experts built the characters' visual identities.
Scared the hell outta me !!
It is by far one of the best Harry Potter attractions in the world. Whether you're a Harry Potter fan or not, you can't help but appreciate the lessons on what it takes to make a movie.
"I seldom end up where I wanted to be, but almost always end up where I need to be..." . Your friendly neighborhood blogger, presenting to you a one-stop blog for sharing my travel stories, nerd eye-views ; and my ramblings related to sports, entertainment, culture... Go check it out !! :) :)