When Luis Figo did the unthinkable and left Barcelona to join Real Madrid's, he became the first 'galáctico', thus kick-starting a footballing revolution like no other. It was, recalls Ronaldo, "a term we never chose to describe ourselves" – but it was inescapable…
---
The Prologue
Florentino Perez was planning to stand for the Real presidential election and would have to work magic to wrestle the seat away from Lorenzo Sanz. Afters years of working with the club, Sanz had become president in 1995 with the club in a poor all-round state and, using his own money, made a considerable effort to turn them around. They were still a financial mess, but Sanz had put an end to the club's long wait for another European Cup – 1998's victory their first since 1966 – and added another weeks before the 2000 election.
However, Perez had a trick up his sleeve… he publicly promised to bring in Luis Figo from Barcelona. It was laughed off – Barcelona were never going to give their greatest rivals one of the world's best players – but Perez planned to force their hand. The buyout clause in Figo's contract was £38m – all he had to do was pay that world record sum and Barcelona wouldn't get a say in the matter. Figo was unhappy with Barcelona as it was, later saying "I didn't feel recognised for what I was giving the club. I told them that – I was clear about it – and they took no notice. They thought I was bluffing", and a hefty salary increase was enough to convince him to make the switch.
---
The Wonder Years
With each passing season came a new major addition. Not long after Figo's arrival, Perez found himself at a dinner with Zinedine Zidane and scribbled "Do you want to play for Real Madrid?" onto a napkin, to which Zidane replied "yes". Madrid had to break their own world transfer record to get him, but the most talented player of his generation would be lining up in Real's gleaming white for their centenary year.
Figo's job was to roam down the right flank, while Zidane lined up on the left, yet was free to roam as he pleased, allowing Roberto Carlos the space to storm down the outside. They were to supply the strikers upfront.
With Ronaldo replacing Morientes, the 2002-03 side was the greatest version of Real Madrid in the Galactico era. They won La Liga, sneaking ahead of Real Sociedad in the penultimate game, and dropped out of the Champions League in the semi-finals against Juventus, which could have been so different had Figo not missed his penalty.
There was more to them than just a glut of world class footballers: they were a smart team too, drawing the opposition onto them with short passing deep in their half, opening up space elsewhere for someone to pick out a through ball for the already racing Ronaldo to hit first time – a move they would repeat throughout the season.
And the belle of the ball was Claude Makelele, a player who has since been recognised as the key to Real Madrid's success. Estimations of his abilities have perhaps been flung too far in the opposite direction, but his importance to that team has not. With world class attackers ahead of him who were a little unenthusiastic with their defending, Roberto Carlos and Salgado bombing on either side of him and Helguera and Hierro a good but not water-tight defensive partnership behind him, it was Makelele who gave some much needed semblance of balance to the team.
The Galácticos of Del Bosque won two La Liga titles and the 2002 Champions League trophy with the sweetest of volleys by Zidane.
---
The Fallout
The good times didn't stay for long though. Makélélé wanted a pay rise to reflect his importance to the team. He had been on less than $1m a year – a fraction of his galactico teammates' wages – yet Perez didn't want to pay any more to a defensive player. Figo and Zidane earned some of their wages back in shirt sales, but there weren't many kids running around in Makélélé's number 24.
The Frenchman departed to Chelsea, with Perez publicly rubbishing him: "We will not miss Makélélé. His technique is average, he lacks the speed and skill to take the ball past opponents, and ninety percent of his distribution either goes backwards or sideways. He wasn't a header of the ball and he rarely passed the ball more than three meters."
The arrival of superstar Beckham and departure of Makélélé to Chelsea started the, trophy less years of Real Madrid and Trophy filled years of Chelsea… Not so strange when you consider that Real Madrid sold the world's best defensive player just because he wanted an improved contract.
David Beckham was to be that season's incoming galactico, but from a footballing viewpoint he didn't make sense. Figo played on the right, where Beckham had made his name, and would either be forced onto the left or, more often than not, Beckham would go in the middle.
Zidane cited the 2003 sale of Claude Makélélé to Chelsea to make room for David Beckham as an example of where the that particular policy lost its way, famously asking the question :
"Why put another layer of gold paint on the Bentley when you are losing the entire engine?"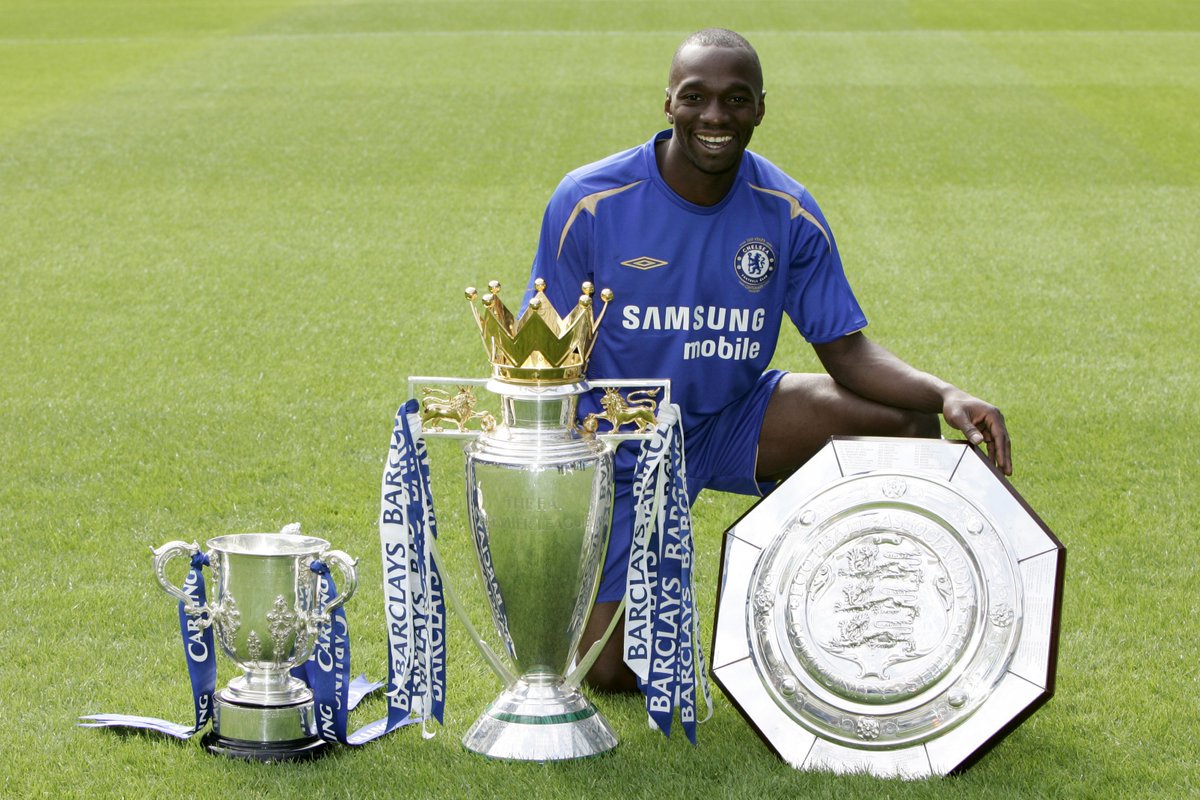 ---
The Aftermath
Most people blamed the collapse of the team on the departure of Makelele and Hierro that created a defensive vacuum in the lineup.  The team was filled with great attackers, but the central backs and defensive midfielders were not up to standard.  For the next few years, while the media focused on the Galactico signings, Perez actually signed Jonathn Woodgate, Walter Samuel, Sergio Ramos, Thomas Gravesen and Palbo Garcia to solve the club's defensive and midfield woes, but with the exception of Ramos, all of them failed.
Perez stepped down, Zidane retired in 2005-2006, shortly after Beckham and Ronaldo left in the same season i.e 2006-2007 season, both on bad terms with Real Madrid.
This was the end of the era which gave all Real Madrid many great moments and some bad moments, all in all, it put Real Madrid on the map of top European Club's in the world (which it was even before this policy, but now it's authority was official).
To summarize, at that time Perez had pulled Madrid out of their financial quagmire, but pushed them into a footballing one…