Read highlights of Round 1 and Round 2 here..
---
Best XI
Goalkeeper
Iran's Alireza Beiranvand gets the nod in goal after the group stage. Coming from a difficult upbringing while working in a carwash and as a pizza delivery driver before becoming a professional footballer and saving a Cristiano Ronaldo penalty against Portugal… He has been brilliant in Russia.  It was only one of the highlights as he produced several high-calibre stops and started Iran's attacks with his long and accurate throws. Played a key role in getting Iran 4 points from such a group.
Defenders
Leading the 2-man central defense would be Uruguay's Diego Godín, who led his team from the back as they won all three Group A games without conceding a goal. After his performance for Atletico Madrid and Uruguay, it wouldn't be far fetched to consider him as the best CB in the world right now. Joining him would be Sweden's Andreas Granqvist who masterminded his country's progress to the last 16 by being the leader of a very-well organised defence as well as scoring two of the team's six goals, both on penalties.
Wing Backs
Kieran Trippier has had a superb tournament so far, dominating his right side and creating so many chances for his team from set-pieces. It should be remembered that he only played against Tunisia and Panama, two of the weaker teams in the tournament (he was rested for the game against Belgium) but there is not much he can do about that. Aleksandr Golovin has been the hosts' best player so far together with Denis Cheryshev but did not play in the defeat against Uruguay.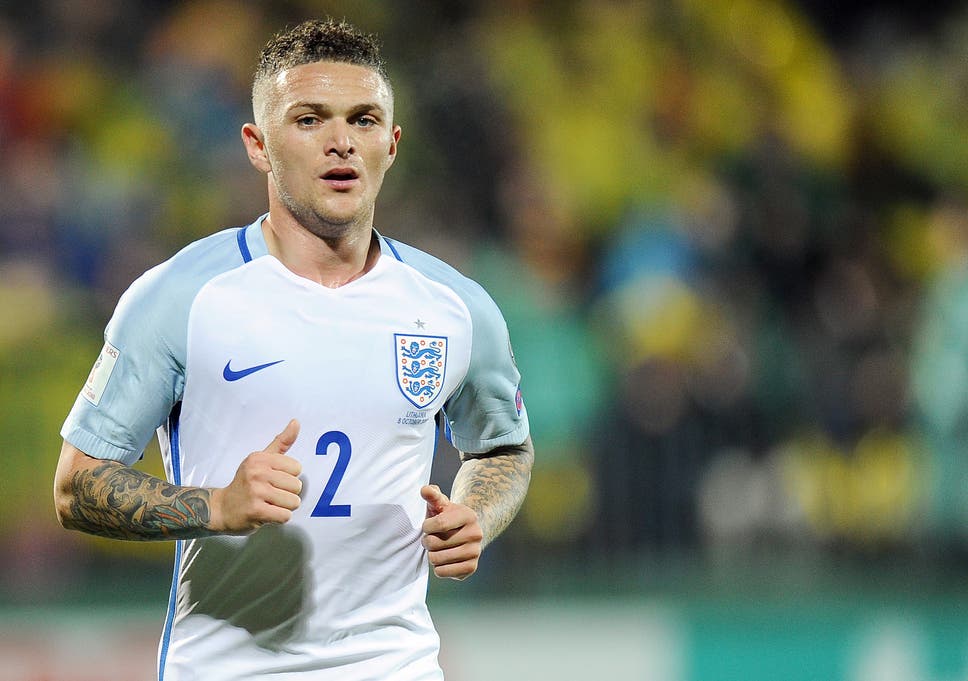 ---
Midfield
The search for the central midfield starts and ends with Crotia. The coach, Zlatko Dalic, has arguably the most talented group of midfielders in Russia with Luka Modric and Ivan Rakitic both making the team. The La Liga duo have been instrumental in Croatia's impressive performances against Nigeria, Argentina and Iceland and it will be fascinating to see how far they can go.
The Real Madrid playmaker saved his best for the second half against Jorge Sampaoli's chaotic Argentina, who only looked more exposed when Modric and his midfield partner Ivan Rakitic began to expertly pull the strings. Modric's strike for Croatia's second that night was also one of the group stage's finest.
Ahead of the Croatian pair in the attacking role is Isco. He has shown no signs of slowing down after a long season with Real Madrid and has been sublime to watch and gave stellar performance in every match. One of the players of the tournament so far.
---
Forwards
A forgotten man at international level until the calamity of Brazil's 2014 World Cup, Philippe Coutinho is now one of the Selecao's most influential players and particularly benefits from the adventurous, proactive style adopted by Tite. His goal against Switzerland sticks in the memory, the late breakthrough against Costa Rica was important, but his assist for Paulinho against Serbia was as impressive as either strike.

Cristiano Ronaldo's place in this team was settled by his performance against Spain in the opening round of fixtures and the stunning late free-kick that rescued a point for Portugal in Sochi. It was a night where, in brief moments, his direct play and willingness to run at opponents harked back to his early days…
If Belgium progress deep into the tournament, this could Romelu Lukaku's opportunity to truly announce himself on the world stage. The Manchester United striker appears to revel in a system that encourages movement and passing through the lines, despite the perception that he has a poor touch and is more suited to physical, direct play.
---
Substitutes : Hazard, Kane, Lozano, Kante, Xhaka, Thiago, Gimenez, Augustinsson, Perisic, Cho Hyun-woo