Manchester City
Final Position : 1st
Score : 10/10
A season beyond compare. They've broken almost every record there is to break and have done so playing the most outrageous football, with the icing on the cake being the last minute goal sealing 100 points in the season. Never before in the Premier League has one team dominated to this extent. There were few small hiccups in the form of Liverpool and Utd. , but overall it was the most enjoyable season for a City fan.
Stars/Flops : Kevin De Bruyne cemented his status as one of the world's best players, but David Silva and Sterling haven't been far off his level. Silva's had another ridiculously consistent season, which is all the more impressive when you consider the personal problems he's suffered, while Sterling took his game up yet another level under Pep. Ederson and Kyle Walker were also amazing.
---
Manchester United
Final Position : 2nd
Score : 7/10
Sure, they have improved on past seasons on most of the aspects… Points, Goals Scored, Clean Sheets… But on the contrary, there have been times when you'd think the team had never played together before. There's an infuriating consistency about this side: beating top teams, then being spineless against teams like Brighton and West Brom.
Stars/Flops : David De Gea has been our best as usual, and Romelu Lukaku was solid, even if he seemed like a passenger in some of the big games. Paul Pogba, though, has been frustrating. It's time he put his effort into improving his game up a notch. It's also worth questioning José Mourinho's ability to nurture talent: nearly all the young players, bar Jesse Lingard and Scott McTominay, have regressed.
---
Newcastle
Final Position : 10th
Score : 7/10
It's been tough, but Rafa Benítez sculpted a spirited, organised unit from a team largely built for the Championship. Survival was the aim and they achieved it, pleasingly without a month or two of squeaky-bum time. The manager deserves a lot of credit, as do the current group of players, who seem to genuinely care about the club.
Stars/Flops : Jamaal Lascelles and Florian Lejeune formed a strong partnership, while Jonjo Shelvey proved he's one of the best passers in the division. Mo Diamé showed an astonishing improvement in the second half of the season, while Martin Dubravka was an upgrade on our other goalkeepers.
---
Southampton
Final Position : 17th
Score : 3/10
It's been a mostly dreadful season coupled with a surprising (yet still largely uninspiring) Cup run and then a late recovery to more-or-less seal survival with a few days left. It was self-inflicted misery : Pellegrino's credentials never stacked up and they took far too long to rectify the mistake. Most of this squad shouldn't have been anywhere near the bottom three and yet Southampton is celebrating survival as though it's the mid-90s all over again.
---
Stoke City
Final Position : 19th
Score : 1/10
It's been truly awful. Mark Hughes was rightly shown the door in January but the farcical effort to replace him set the tone for the rest of the season. Paul Lambert said the right things, added discipline, but, somehow, the results actually got worse … zero wins in the last 13. He has to go. Stoke have to start again…
---
Swansea
Final Position : 18th
Score : 1/10
It's been a disaster. Just like Francesco Guidolin the season before, Paul Clement was let down by a very poor transfer window and was gone by Christmas. Carlos Carvalhal came in and initially got them performing and winning again, but the form suddenly dropped, with negative tactics flushing away the hope he'd restored. The eight-game winless run was terminal blow : throwing away a four-point gap from the bottom three to all-but confirm relegation with a game to spare.
Stars/Flops : Lukasz Fabianski had a good season, really a vastly underrated goalkeeper. Standing out among the flops were Renato Sanches and Roque Mesa.
---
Tottenham
Final Position : 3rd
Score : 7/10
A mixed bag of a season. Barring Europe and the FA Cup, the premier league went out in a frustrating way. The league was always going to be difficult with them not playing at White Hart Lane, but Spurs surprisingly found their feet in Wembley and put in some fine performances. The pressure is mounting on "the project" that Pochettino is building, and rightly so. They need to start producing the goods, or all this hard work will be in vain.
Stars/Flops : Davinson Sánchez has had a magnificent start to his Spurs career: long may it continue. Christian Eriksen, Mousa Dembélé and Jan Vertonghen also had great seasons, contributing when it matters. Serge Aurier and Hugo Lloris deserves to get some criticism. And oh, Harry Kane as usual !!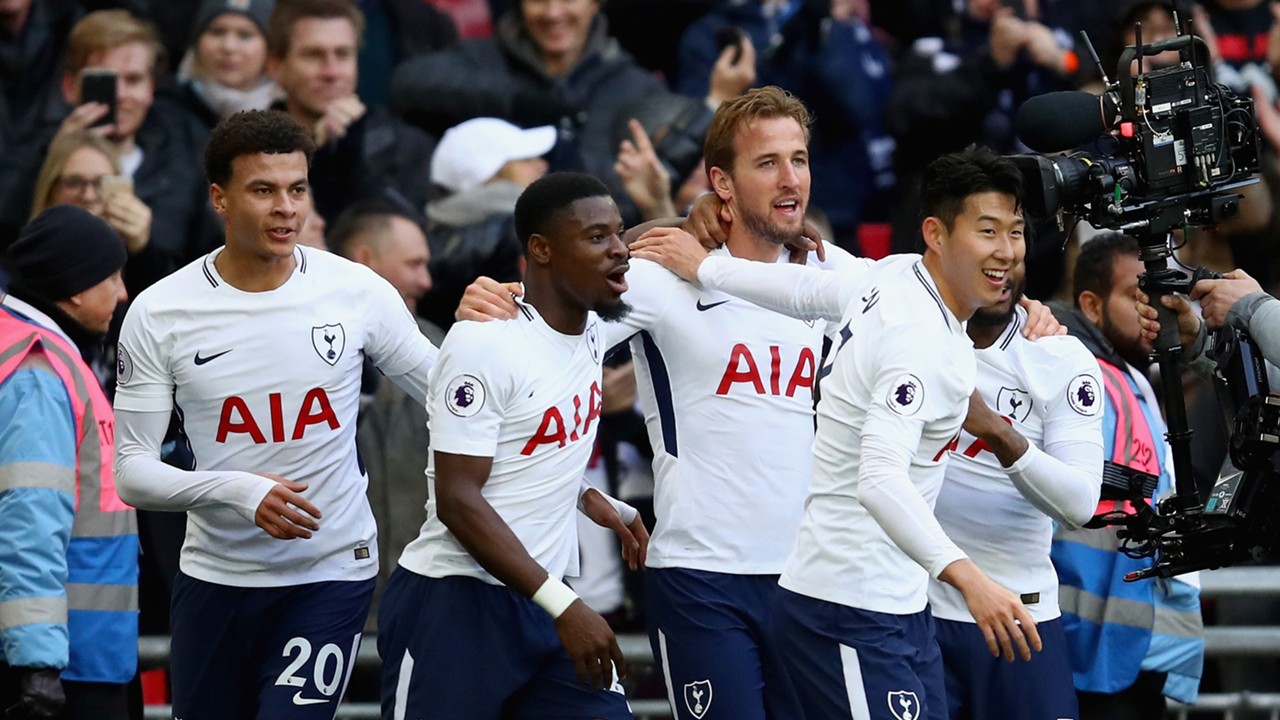 ---
Watford
Final Position : 14th
Score : 5/10
Watford started the season like a sprint and finished it like a slow gingerly walk, just trundling along until it hit something. A crude assessment might lead you to wonder why they ever got rid of that nice Marco Silva ; in fact, the wheels had long since come off when he left and few Watford fans mourned his departure. Injuries didn't help but Silva displayed no flexibility when things started to go wrong.
---
West Brom
Final Position : 20th
Score : 1/10 (Darren Moore : 8/10)
It was a story of three managers. First up, Tony Pulis, who arrived as a sticking plaster in 2015, saved from relegation, then steadily bored fans and players to death. The decisions to extend his contract last summer, then to keep him for so long, were the season's first big mistakes. That was then compounded by hiring Alan Pardew, whose only plan was to tell the players to throw off the Pulis shackles and express themselves. They stuck by him far too long as well. Then, finally, came Darren Moore, who almost pulled off a real miracle, and is now properly revered by fans.
But it was too little too late. West Brom's only achievement this season was not to become the first team to be relegated !!
---
West Ham
Final Position : 13th
Score : 4/10
It's been a trial. West Ham was tipped for decent success because, on paper, the signings looked good. An injury crisis, fans at war with each other, a defence that's as strong and stable as Theresa May, pitch invasions and a besieged boardroom. All this happened and the season was a disappointment in the end
Poor old Slaven Bilic appeared exhausted by the end. At least David Moyes did the job he was hired for and kept us up. He got the side fitter, instilled some discipline and transformed Marko Arnautovic.
---